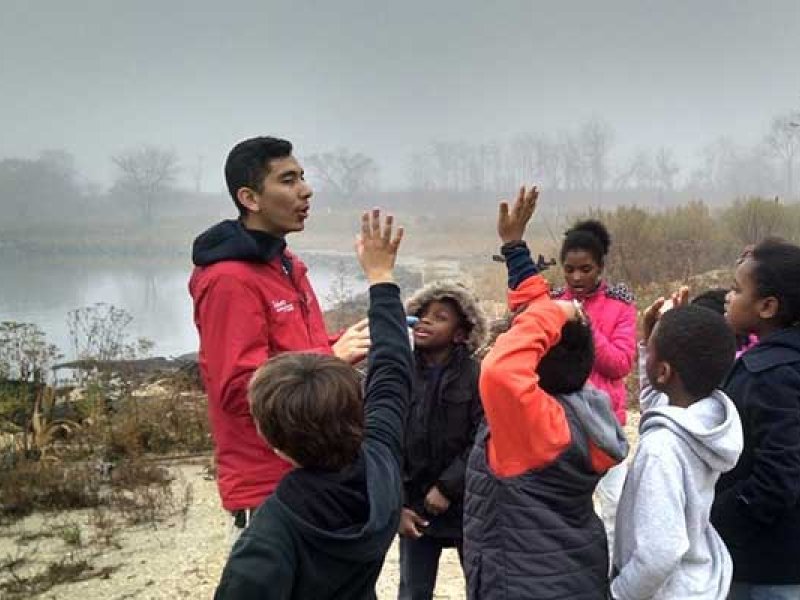 The Maryland Association for Environmental and Outdoor Education (MAEOE) encourages, engages and empowers our community to understand, responsibly use and promote the natural world. MAEOE established the Maryland Green Schools Program (MDGS) in 1999. The Maryland Green Schools Program (MDGS) is a sustainable schools program.
MDGS allows schools and their communities to evaluate their efforts in environmental sustainability. Participating schools empower youth to make changes to reduce environmental impact, encourage sustainability and foster environmental literacy.
Maryland Green Schools benefit from the instructional support and partnership of Green Centers and Green Leaders. Green Schools have access to an extensive network of partners in their community and statewide resources.
The total number of Maryland Green Schools has reached 642. This is 36% of approximately 2,200 public and independent schools. 450,000 PreK to 12th grade students attend Maryland Green Schools.
Green School communities represent a significant opportunity to maintain and improve environmental sustainability, with over 125 million square feet of building space and grounds covering thousands of acres. This network of Green Schools is significantly improving the environment at schools and in the community by reducing and managing waste, energy and water. Maryland Green Schools students are at the frontline of Climate Change mitigation and are building skills and knowledge to ensure a sustainable future.